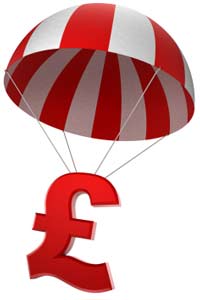 You'll bear three types of cost on the arrangement on an ongoing basis. Advice charges, Platform costs and fund charges.
All charges are based on the value of funds under management
Advice Charges
0.5% p.a. for arrangements worth up to £500k
0.4% p.a. for arrangements valued between £500k to £1m
0.3% for arrangements valued in excess of £1m
Advice charges are levied on the whole balance at the applicable rate, not in tiers
Platform costs are approximately 0.3% up to £250k and then reduce – at £1m they are about 0.1% - this is on the whole balance, not in tiers
Fund charges vary, but as a start point you should consider inexpensive in-house mixed funds ( with an excellent track record) at 0.1%
Examples...
So at £250k your total costs will be approximately 0.9% per annum
At £750k it will be approximately 0.68% per annum
At £1.25m it will be approximately 0.50%
This is a total cost, for an advised approach, no VAT – and includes all you need ... income, reviews, rebalancing, all year round support as required.
Costs are so important, high costs act as a drag on performance.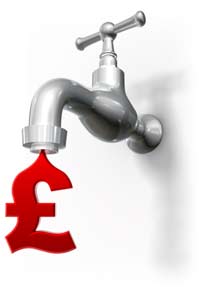 Once you've transferred we try and offer good value sensible help and advice. It's really important that you take every step you can to preserve and protect the value of your fund.
Together we'll formulate a plan for the coming years
Our range of services includes:
Managing the funds
asset allocation – we'll take you through risk profiling, and make recommendations about asset allocation taking into account your attitude to risk, capacity for loss and the potential term. We'll recommend a reserve.
rebalancing, income and withdrawals, risk management – each year we can rebalance the fund, that is to say we'll agree an asset allocation initially and then ensure each year changes in value don't change the nature of the fund by making changes to get things back to the original profile – this is a part of the risk management
Tax planning – coming up to retirement you may have issues around any of the following – and we will offer help and advice throughout
lifetime allowance – you may need to take careful note of values, and look at the options of crystalising. Also the use of withdrawals. Finally you need to consider secondary testing at 75
Annual allowance – If you're a high earner this may impact on you – use of carry forward is still available
Crystalising – once over 55 you can crystalise any part of your plans, but careful though needs to be taken to the interaction with lifetime allowance and annual allowance
Recycling – if you're still earning it is possible to maintain contributions and take withdrawals from your plan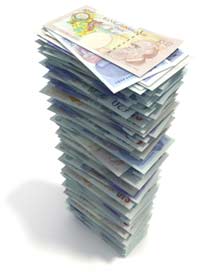 There's a lot of interest surrounding Final Salary transfers at the moment – transfer values ( or CETV's, cash equivalent transfer values) are perceived by many as very high – values of 30x or 35x the initial level of guaranteed scheme pension are not uncommon - and personal pensions are now more flexible and any money you don't use as income is available for family to inherit and is outside of your estate.
The values offered themselves vary considerably and are often 60-70% of the current actual cost of buying an equivalent annuity – so schemes are 'de-risking' and unloading liability at a significant discount to the current cost - some are being pro-active and offering incentives to transfer now.
Because the transfers are calculated using current annuity rates, taking a transfer value may be capitalising on possibly low current annuity rates – In many ways you're reversing the traditional way of saving for retirement income - you're converting a guaranteed income stream for life into a capital sum, with all the inherent investment risk.
For most, the sensible thing has to be to keep the guaranteed annuity, but for some a transfer value will appeal....for example:
Partial Transfers – your scheme may offer a partial transfer i.e. instead of a guaranteed pension of £30,000 a year, or a transfer value of £1m in lieu, you can opt for a guaranteed pension of £20,000 a year and a £333,000 transfer value in lieu – you may feel a £20k income, in addition to any other income you may have is a sufficient level of guaranteed income.
Partner's income – your partner may have sufficient guaranteed income and you feel comfortable taking a CETV and investing in a drawdown arrangement
Your health – if your life expectancy is shorter than most you may feel a guaranteed income for life is not the best way of getting value from your pension
Cash – you can take 25% tax free after 55, and this may be a need you have
Tax efficiency – you may want to work long after age 55 – a TV enables you to take cash but not income
Other Income – you have other income ( rented property?) which enables you to consider a transfer value
Other Assets – you have other assets which enable you to consider a transfer value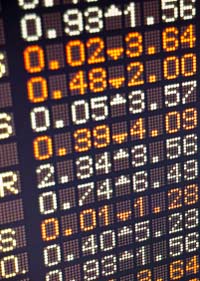 There's a few simple steps you should take.
You need to ask your scheme for a cash equivalent transfer value and an estimate of possible retirement benefits . They'll give you a figure - without charge on one occasion each year - that holds for 3 months. This 3 month period is your time to decide whether or not to transfer. If you don't, you can get another figure later, but there may be a cost, probably a few hundred pounds.
With that figure and the details we'll carry out an initial assessment. We'll record relevant information, your circumstances, health , any other assets, any other income, any other expected capital and give you an assessment.
For this the charge is £650
If you then decide to proceed we'll go fully into the transfer – we use a number of third parties to carry out the full advice process- so you'll get detailed figures and costs - and take all steps to transfer the CETV into a personal arrangement. Once done you'll be able to access the current value of the plan online at all times
We'll keep you informed at all times during the process about progress.
For this the charge is 3% of the first £100k of the CETV and 1% of the balance, no VAT.
Should you decide not to proceed at this stage your only charge will have been the initial £650 - I.e. the 3% +1% above is only chargeable should you decide to proceed
Those who may want to consider a transfer
May have a need for cash, but not income
May be in Ill health
May have other income, themselves of from their partner
May have other assets
May want flexible income
May be comfortable with investments
If you would like to discuss your current financial arrangements and plan for the future please CLICK HERE or call us on 01252 845900. An initial appointment is entirely without obligation and there is no charge.