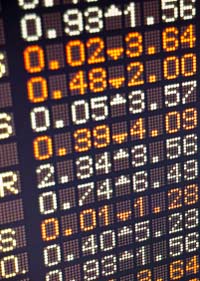 There's a few simple steps you should take.
You need to ask your scheme for a cash equivalent transfer value and an estimate of possible retirement benefits . They'll give you a figure - without charge on one occasion each year - that holds for 3 months. This 3 month period is your time to decide whether or not to transfer. If you don't, you can get another figure later, but there may be a cost, probably a few hundred pounds.
With that figure and the details we'll carry out an initial assessment. We'll record relevant information, your circumstances, health , any other assets, any other income, any other expected capital and give you an assessment.
For this the charge is £650
If you then decide to proceed we'll go fully into the transfer – we use a number of third parties to carry out the full advice process- so you'll get detailed figures and costs - and take all steps to transfer the CETV into a personal arrangement. Once done you'll be able to access the current value of the plan online at all times
We'll keep you informed at all times during the process about progress.
For this the charge is 3% of the first £100k of the CETV and 1% of the balance, no VAT.
Should you decide not to proceed at this stage your only charge will have been the initial £650 - I.e. the 3% +1% above is only chargeable should you decide to proceed
Those who may want to consider a transfer
May have a need for cash, but not income
May be in Ill health
May have other income, themselves of from their partner
May have other assets
May want flexible income
May be comfortable with investments