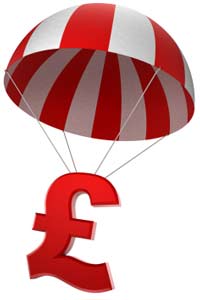 You'll bear three types of cost on the arrangement on an ongoing basis. Advice charges, Platform costs and fund charges.
All charges are based on the value of funds under management
Advice Charges
0.5% p.a. for arrangements worth up to £500k
0.4% p.a. for arrangements valued between £500k to £1m
0.3% for arrangements valued in excess of £1m
Advice charges are levied on the whole balance at the applicable rate, not in tiers
Platform costs are approximately 0.3% up to £250k and then reduce – at £1m they are about 0.1% - this is on the whole balance, not in tiers
Fund charges vary, but as a start point you should consider inexpensive in-house mixed funds ( with an excellent track record) at 0.1%
Examples...
So at £250k your total costs will be approximately 0.9% per annum
At £750k it will be approximately 0.68% per annum
At £1.25m it will be approximately 0.50%
This is a total cost, for an advised approach, no VAT – and includes all you need ... income, reviews, rebalancing, all year round support as required.
Costs are so important, high costs act as a drag on performance.